In Memoriam
Tony Curwen
17 January 1931 - 28 July 2022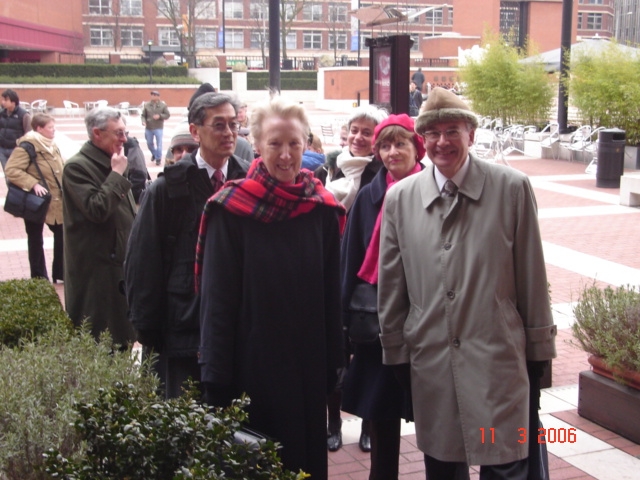 Tony Curwen played a central role in the inception of the Hand Press Book database (now called the Heritage of the Printed Book database). He first joined CERL meetings in Paris in September 1994 and worked with the colleagues of CERL Secretariat, the Advisory Task Group, the Executive Committee and the Data Conversion Group (from 1998) until the Annual General Meeting in Uppsala in 2007.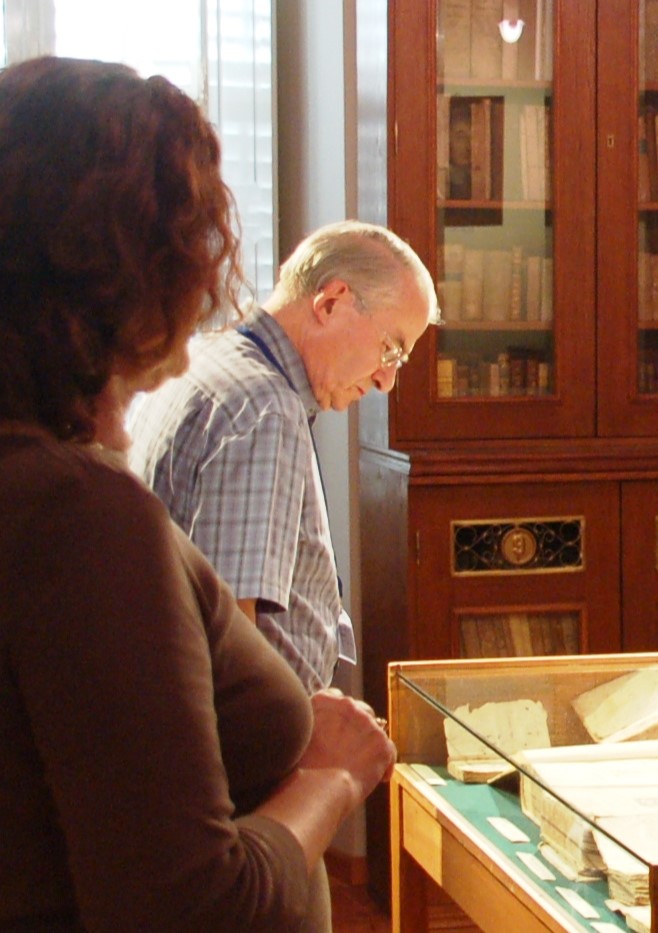 Tony was a real specialist and a perfect data analyst. He was precise, had an extensive knowledge of data formats, was very serious and totally reliable, and a thorough analyst. He was a great educator: his explanations and presentations of the issues involved were always enviably clearly laid out. His papers and notes were carefully edited and to the point.
He shares these qualities with a good number of data librarians, who, like him, are eager to make the most of the gold hidden in catalogue data and, like him, are respectful of format applications and rules, but Tony brought his own personality to the mix.
From the start his modest, lively and lovely Britishness could be observed, but as the CERL activities developed and flourished, and as colleagues became friends that were inspired by international collaboration and their shared vision for CERL, he played a key role in the group's dynamics. Frequently accompanied by his wife, Jean, he travelled with increasing pleasure around Europe.. Any travel adventures they encountered were later shared as lively tales, rich in detail. CERL became part of Tony's family – and Tony and his family part of CERL. Sometimes he would say that this post-professional activity was more important to him than his years of professional life, though it must be said that he would also very happily share wonderful tales about the former part of his life with us.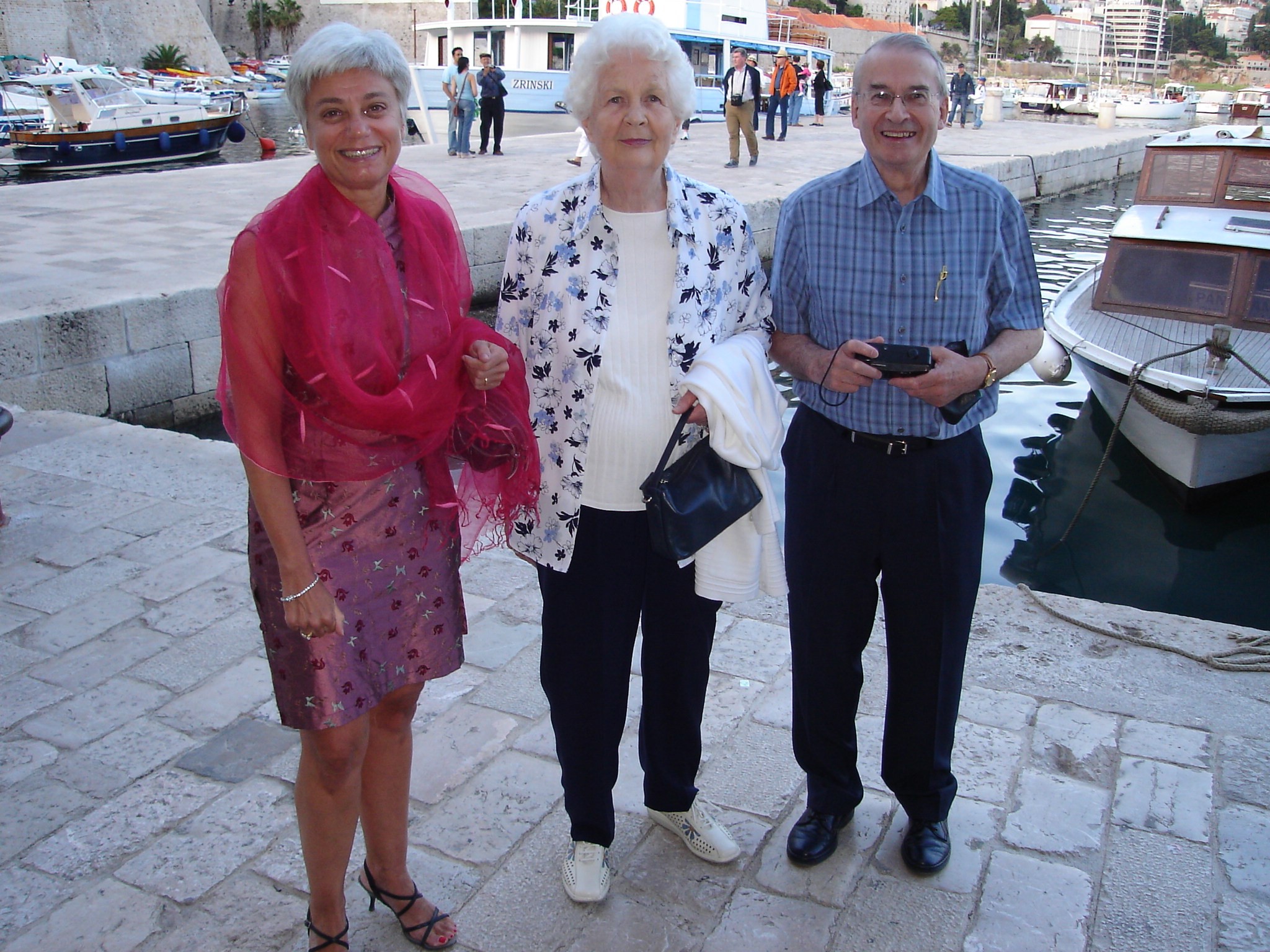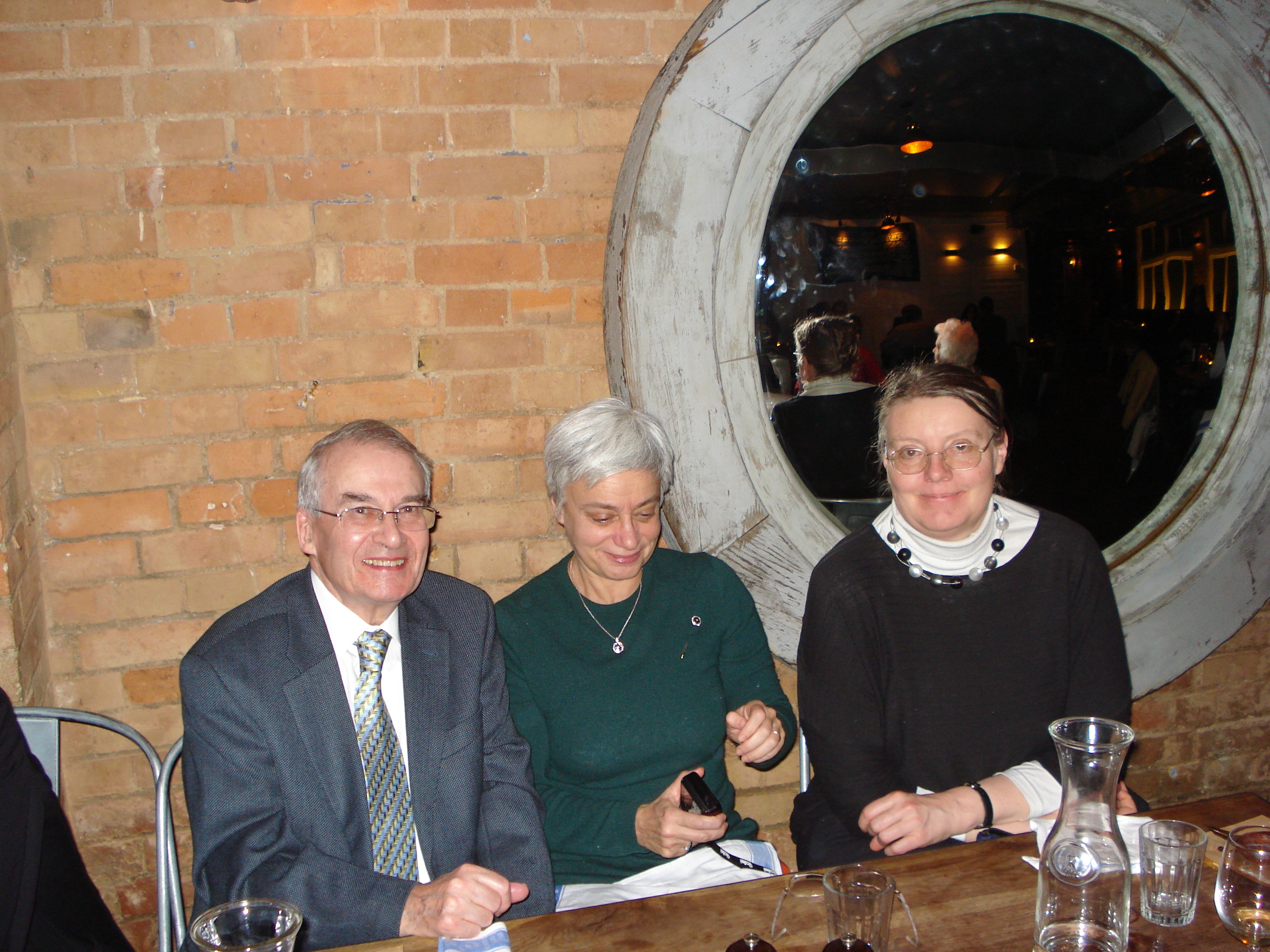 Numerous are our personal souvenirs of meetings and evenings outings and activities. Tony himself kept wonderful diaries and careful photo documentation of all CERL events. Our last in person CERL meeting took place in Oxford in June 2011 – 11 years before he passed away, and in 2019 (as a sprightly 88-year old) he travelled solo to family in Norway, via CERL colleagues in Denmark, the Netherlands and South England back to his beloved Aberystwyth.
Each year a long Christmas letter allowed us to participate in his life, and with the start of the pandemic a new form of friendship developed. A group of past and current CERL colleagues, dubbing itself the heptamerone, shared stories and observations. Tony took an active part in this e-mail exchange and sent us a number of delightful memoires, witnesses of his characteristic humourous, self-distancing, smiling and positive personality.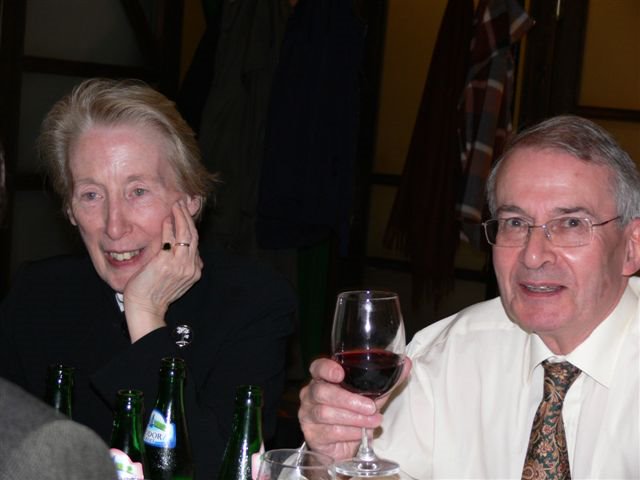 Although Jean's ill health and her passing away in 2018 gave Tony a harsh blow, his positive attitude to life, family, friends, music, Aberystwyth and CERL groupies, seemed to prevail - even the diagnosis of cancer he received on 4 January 2022. Soon after, he moved to his daughter Gillian's home in Shrewsbury, and with the support of Gillian we enjoyed his presence at regular Zoom meetings. Gillian and her husband Ian's wonderful presence and caring was a huge support, certainly to Tony, but also to us.
We keep the dear memory of a wonderful person and friend and colleague, passed away much too early, I always saw Tony as 100 one day. It was such a pleasure and privilege to have come to know him, to share a bit of his life. May he find peace and fulfilment in an eternity which we cannot imagine. He will remain very much beloved in our thoughts, memories and prayers.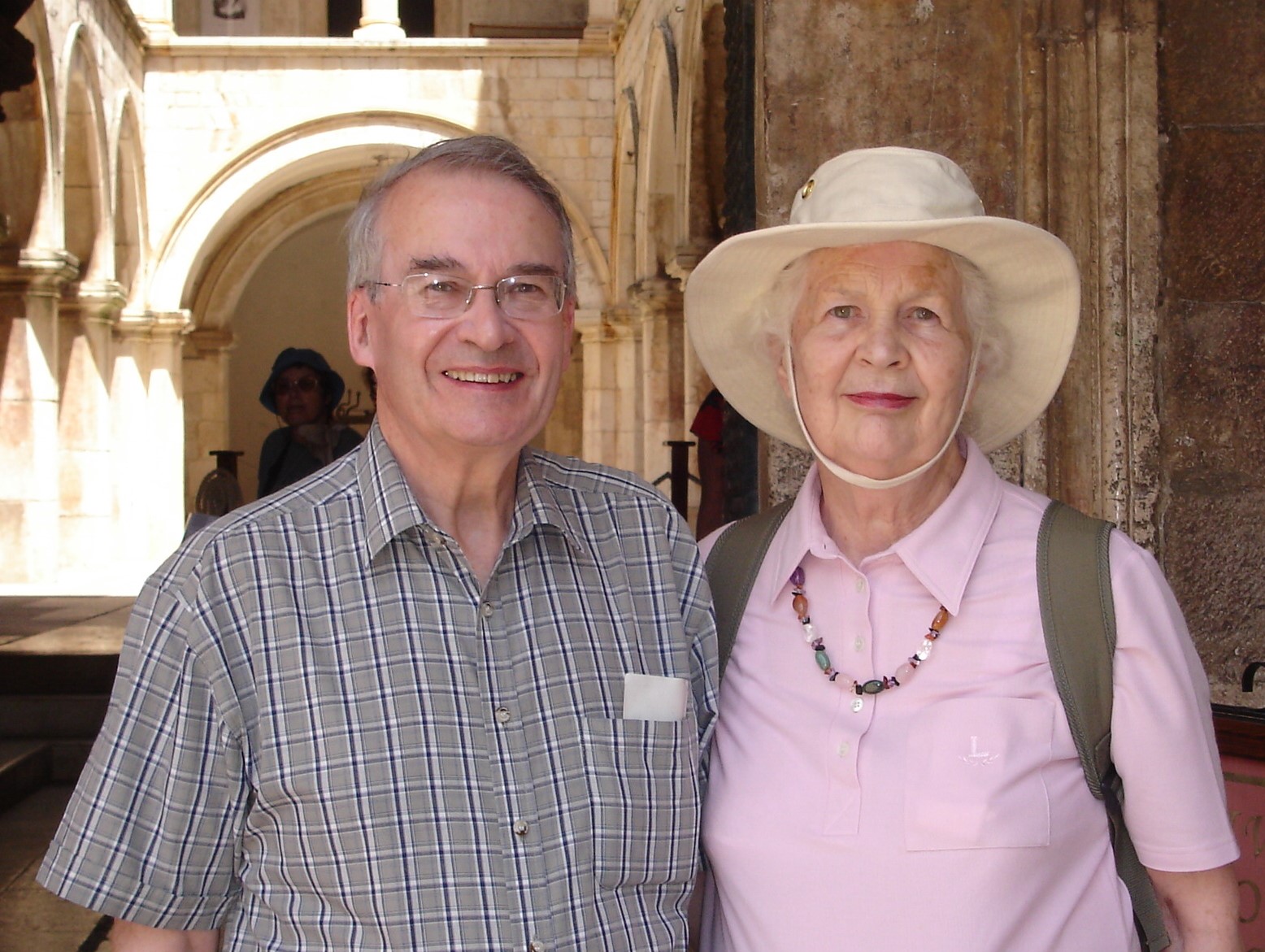 Claudia Fabian, Bayerische Staatsbibliothek, München
Tributes
Former CERL colleagues:
Tony made a significant contribution to CERL's work from its early days when bringing data together from European research libraries with different national standards and varying data formats seemed a mountain to climb. With his quiet expertise and thorough approach, Tony played his part in finding solutions. Always modest, he enjoyed dealing with intricate issues, to which he applied his considerable intellect and skill in examining problems from different perspectives. He leavened the complex with a quirky and infectious sense of humour. We shall remember Tony for his integrity, his expertise and his friendly presence.
Ann Matheson, Edinburgh

Wir alle haben diesen liebenswürdigen, bescheidenen und kompetenten Kollegen sehr geschätzt.
Elmar Mittler, Göttingen

Tony was such a great supporter of CERL. I valued his advice and his friendship very highlly.
David Shaw, Canterbury

When I first joined CERL, Tony was working with the colleagues at RLG to prepare the publication of the Hand Press Book database. He was extremely kind to this database/library novice, while also making quite sure that all reporting to committees and members was precise and to the point. For more than ten years, I benefitted from his sage advice and jolly company at the various CERL meetings that we attended. I was glad and grateful that he stayed in touch after his formal retirement from CERL and offered the gift of friendship to me and my family. Christmas without his round-robin letter will not be the same.
Marian Lefferts, The Hague

I'm so very sorry we've lost him, but if there is any consolation, Gillian was by his side, and he passed away peacefully. I will never forget our first meeting in Fiesole, UNIMARC conference, he was working with Claudia [Fabian] on the EU report… Since then, he's been always so close to me, kindhearted, caring, great support in the work I was doing for CERL. Such a valuable colleague and friend is hard to find!! My most sincere condolences to Gillian and the CERL family,
Mirna Willer, Zagreb

I am very sad to hear that Tony passed away. I remember him as a kind and pleasant colleague and friend.
Tinka Katič, Zagreb

Former RLG/OCLC colleagues:

I so much enjoyed working with Tony on HPB, and relied many times on his experience and advice. I still remember how surprised I was when he and I finally met in London in 1999, to find that he was not in his 40s, like me, but closer to my father's age. Working with Tony and many CERL members on HPB still rates the highest in personal satisfaction when I look back at my librarian career.
Joe Altimus, Arizona

I'm very sorry to learn about Tony. He was a dear person and very helpful to me on several technical issues in the early days of OCLC's work with CERL. My sympathies to his family.
Glenn Patton, Florida


about/organisation/tonycurweninmemoriam.txt · Last modified: 2022/08/08 12:11 by lefferts
---