CERL Internship and Placement Grant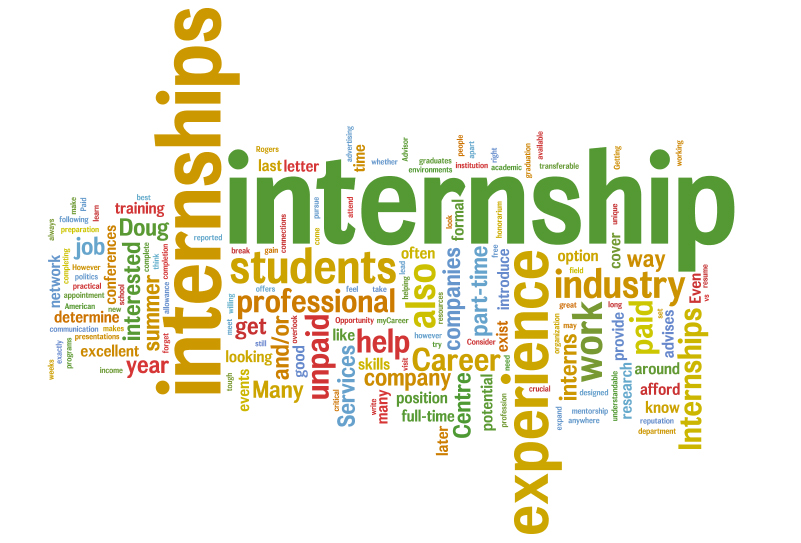 CERL INTERNSHIP and PLACEMENT GRANTS
Annually, CERL offers up to three Internship and Placement Grants, to the value of 1,000 Euros each, to allow qualified librarians and scholars to work on CERL projects in CERL libraries, or in CERL offices, and to be trained on CERL databases, generally for a period of one month.
In particular, CERL is looking to support people new to the profession, whether in librarianship or in academia, and to facilitate international mobility.
CERL member libraries propose projects suitable to the CERL Grant. Applicants may apply to these, or suggest a different proposal in agreement with another host library, which must itself be a member of CERL. The internship should normally take place within the period January-September.
In 2020/21, we will not be able to offer the grants or at least not with the usual time-table. Generally we write to our libraries in November to gather interest, and we publicise in December, for internships to take place the following year, generally in the Summer. Currently, CERL member libraries are not in the position to plan an internship. We will stay in touch with our members, and if they indicate they are ready to host interns again, we will issue a call.
A grant can only be assigned once to the same person. Applications not selected but positively vetted will be notified that they can be put in again for the next round.
A written report for the CERL webpage and Newsletter, and/or a presentation in person will be expected at the end of the internship/placement.
APPLICATION PROCEDURE
Your application should include a CV (maximum two pages) and a covering letter. This should outline preference of destination, preference of research project, or collections to work on, your suitability for the internship, your reasons for the application, and the name of one referee who can be contacted by CERL.
If the applicant is employed by an institution, the consent of the institution should be included.
CERL ALUMNI PRESENT THEIR RESEARCH
On 27 January 2021, a number of CERL Junior Fellows presented the research they did in the context of the CERL Grant Scheme and/or their current research. The programme, presentation slides and a link to the recording of the online session can be found here.
RECIPIENTS OF 2019/20 GRANTS
Exceptionally, recipients of the 2019/20 grants were allowed to do their placement at a library in their own city or country. In on or two cases, when it was not possible to arrange even that, recipients of the grant planned to work from home on CERL databases: 1) Martyna Osuch (Special collections librarian in the Early Printed Books Department, University of Warsaw Library; PhD student, University of Warsaw (first year of Interdisciplinary Doctoral School). Cataloguing the incunabula of the Metropolitan Seminary Library in Warsaw into MEI. 2-3) Camilla Marangoni (Master's degree in Archaeology and Art History, Università Cattolica del Sacro Cuore, Milan) and and Rosa Parlavecchia (Postdoctoral researcher at ICCU and contract professor of Printing History at the University of Salerno) Transferring data from the Catalogue of the Laurenziana Library of Florence into MEI. 4) Anna de Bruyn (PhD student at the University of Groningen, the Netherlands) Cataloguing the incunabula of Groningen UL into MEI.
RECIPIENTS OF 2018/19 GRANTS
The CERL Grant Committee is very pleased to announce the conferment of five CERL Grants: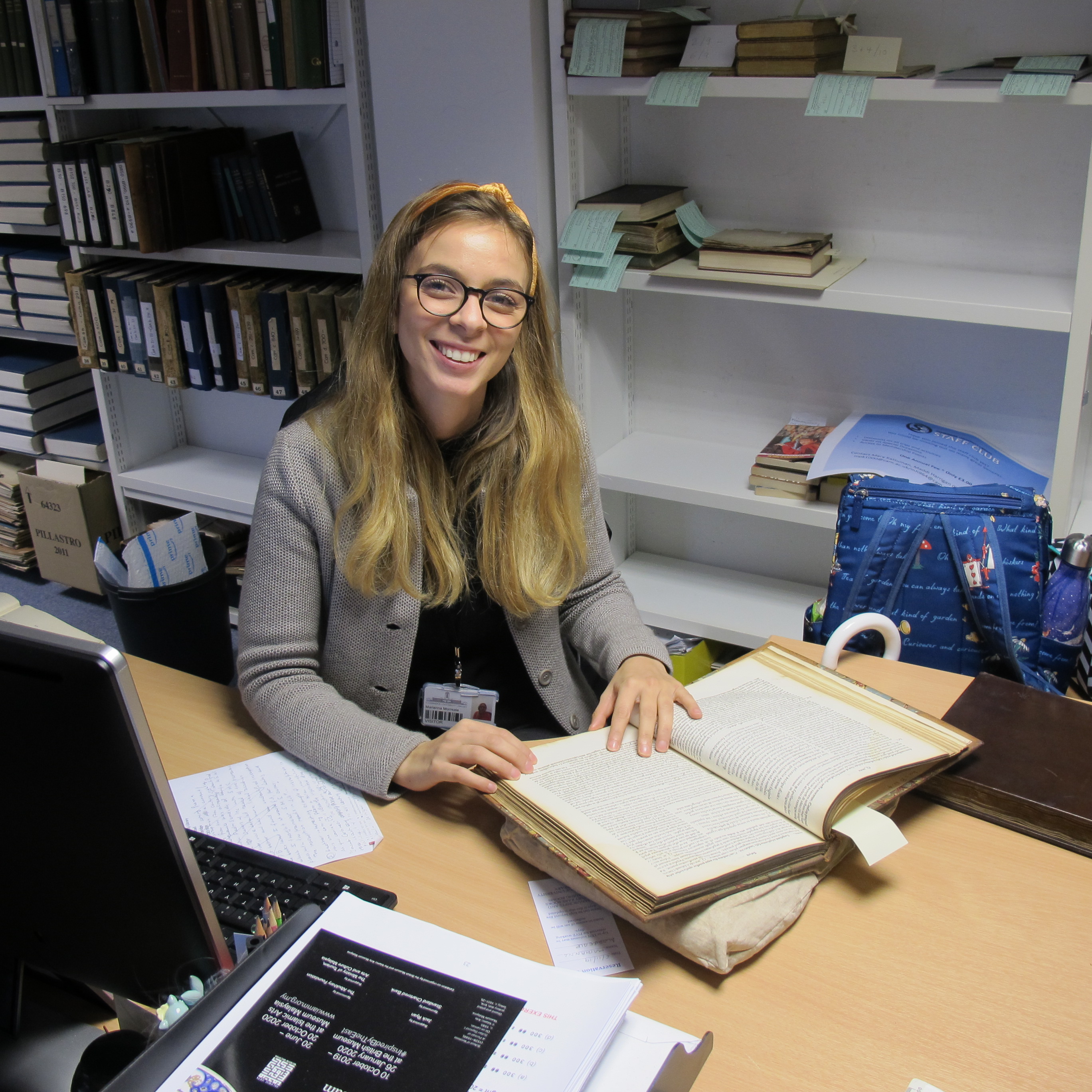 1) To catalogue the collection of incunabula at the University Library of Cambridge to Marianna Morreale, with a degree in Archival and Library Studies from the University of Rome, Italy, a Master in Museology and Cultural Heritage Management from the Catholic University of Milan, and internship experience ("Torno subito" from Regione Lazio) working on the digital provenance archive at the Marciana National Library, Venice.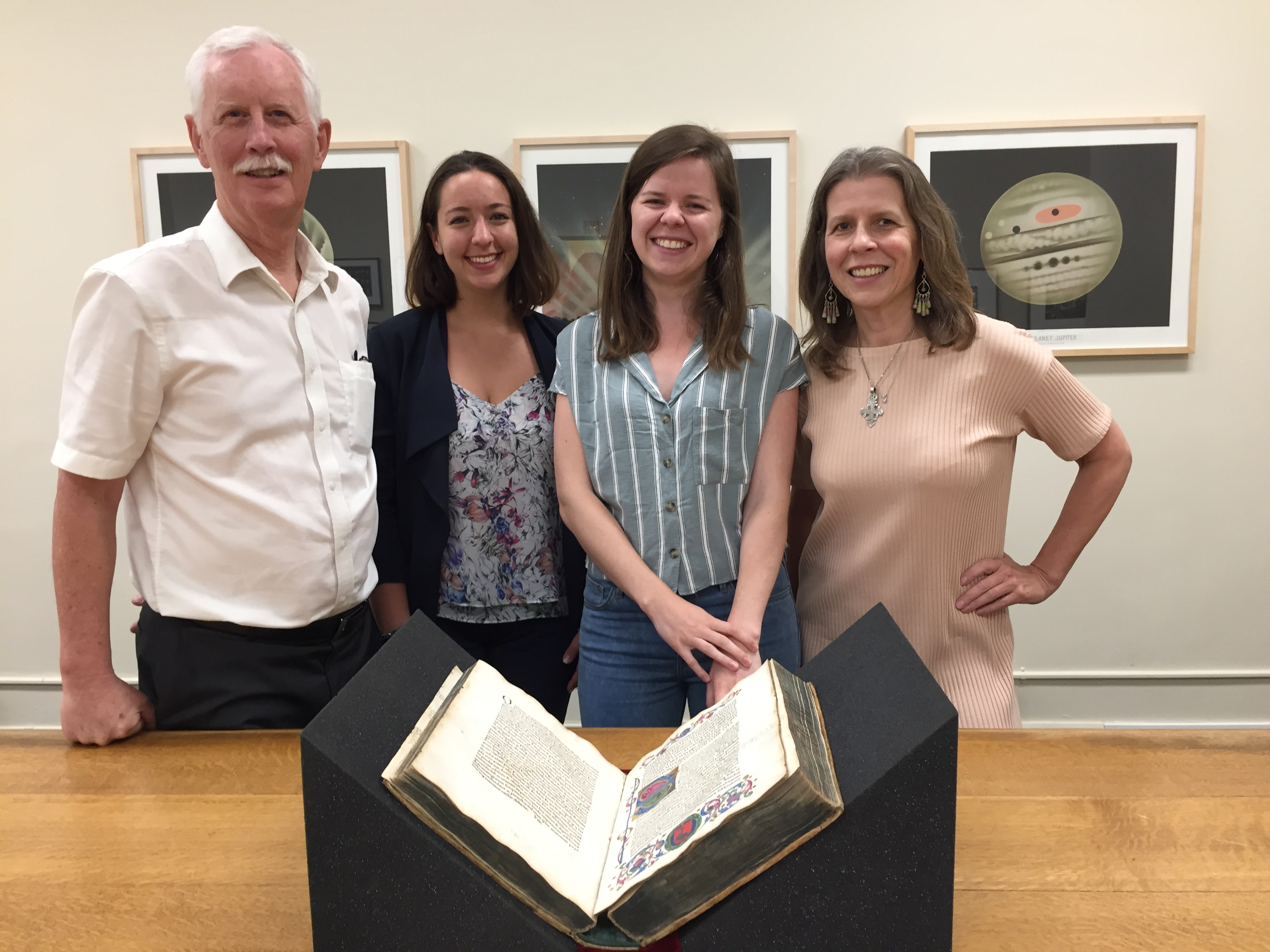 2-3) To catalogue the collection of incunabula at the Huntington Library, San Marino to Martyna Grzesiak, a DPhil Student in Italian and Book History at the University of Oxford who is working on the distribution and use of the Bibles printed in Italian in the fifteenth century, and to Maria José Rucio Zamorano, Head of the Manuscripts and Incunabula Department of the National Library of Spain, Madrid, with expertise in Iberian incunabula. As Ms Rucio Zamorano was unable to go to the US, the grant was offered to Elena Fogolin, a graduate of the University of Udine with an Erasmus + at the Gutenberg Museum of Mainz.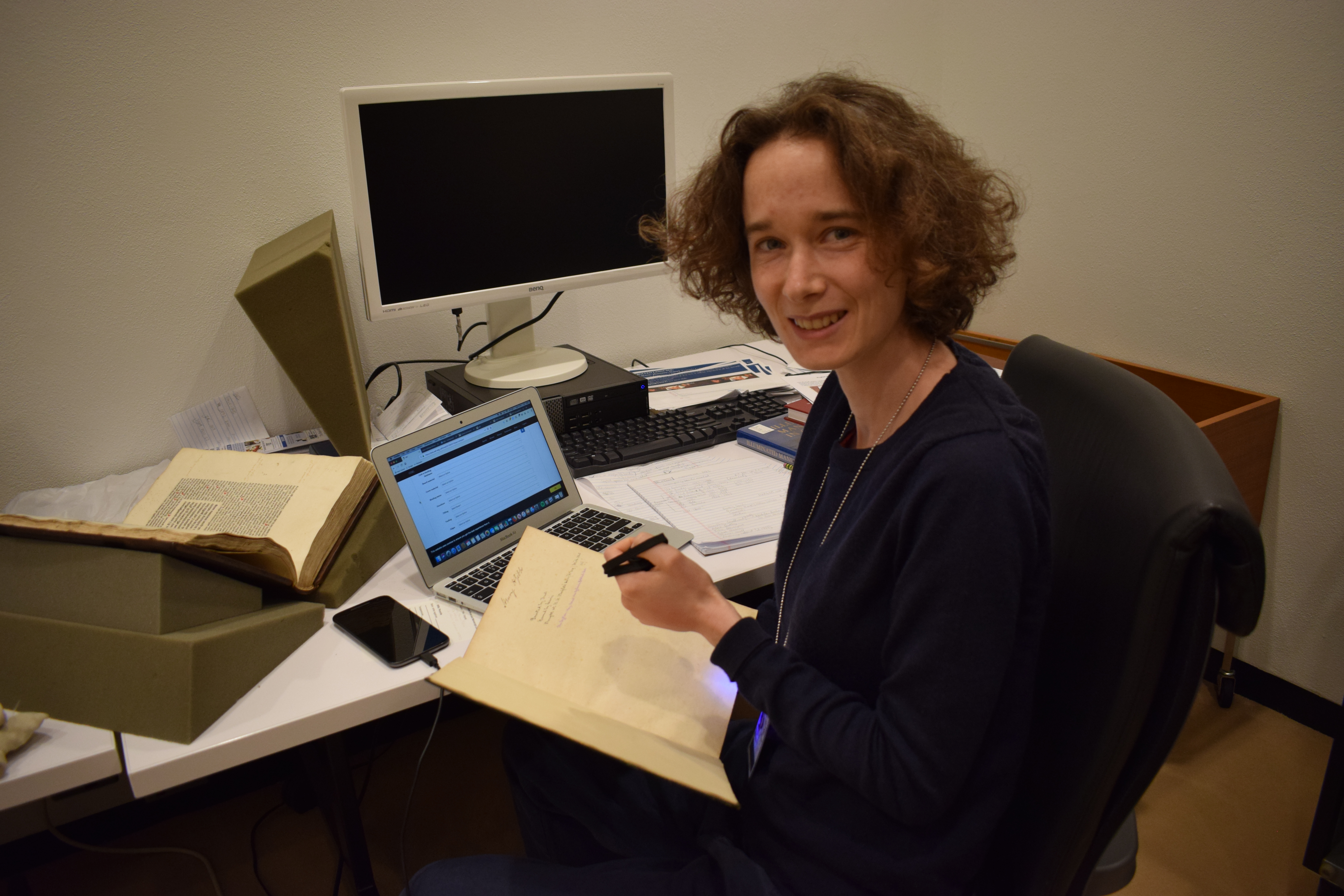 4) To catalogue the collection of incunabula at the Beinecke Library, Yale, to Niamh Delaney, Assistant Librarian in the Special Collections Department of the University of Liverpool, with degrees from the University of Glasgow and St Andrews and a Master in Library and Information Studies from University College, London.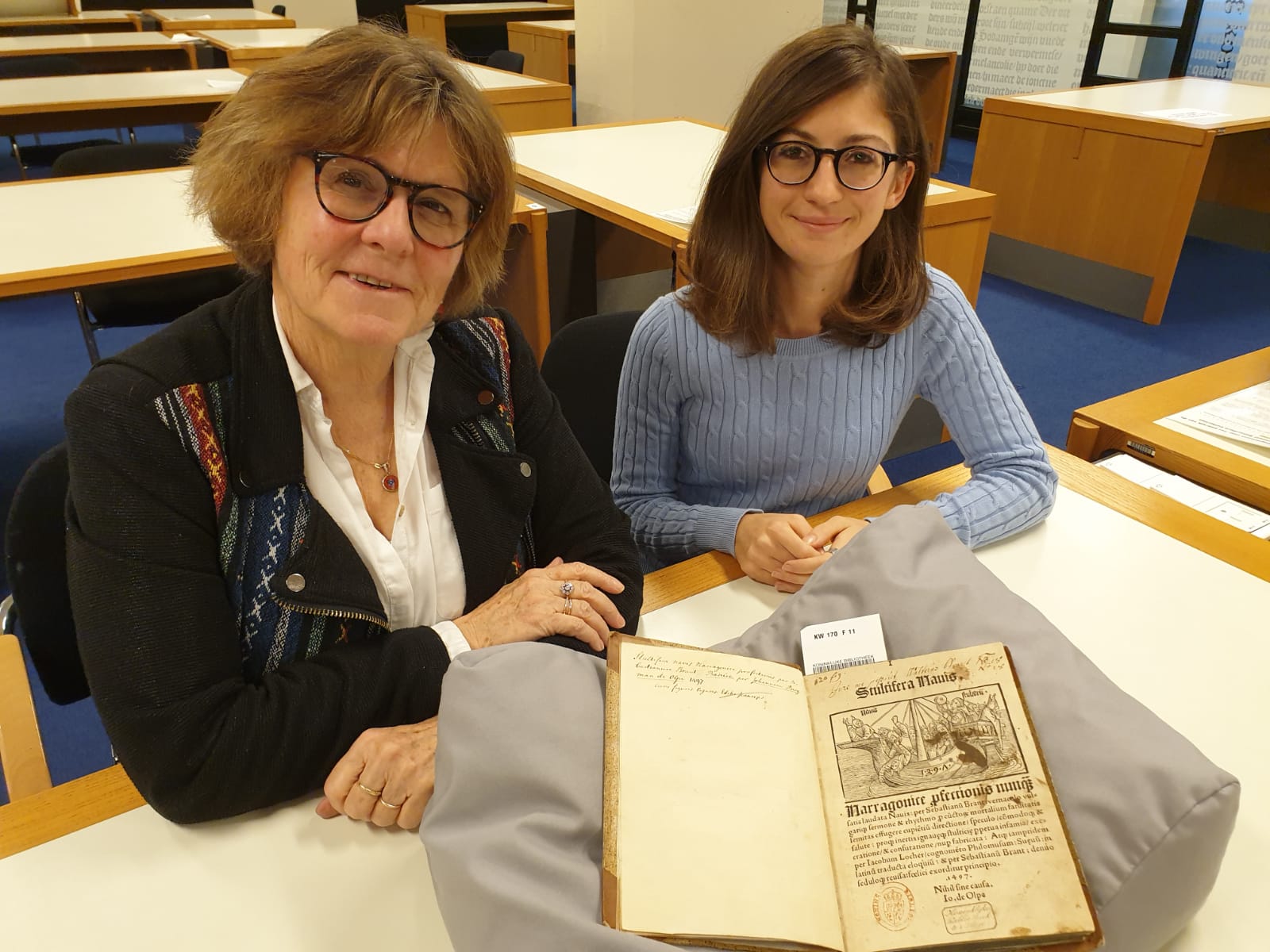 5) To work on CERL's PDA in The Hague (Digital Humanities Grant) to Fabiano Cataldo de Azevedo, Professor of the Universidade Federal do Estado do Rio de Janeiro (UNIRIO), where is part of the School of Librarianship and teaches History of the Book and Libraries. A member of IFLA's Rare Books and Special Collection Section, initially as a Corresponding Member (2014-2015) and later as a member of the Standing Committee (2015-2019). As Prof. Cataldo was unable to go to The Hague the grant was offered to Lucrezia Signorello, a graduate of Rome La Sapienza University with working experience at ICCU and other Rome libraries. In 2020 Lucrezia won a PhD position at the University of Rome "La Sapienza" to work on a project about the reconstruction of the library of the Augustinian convent of Santa Maria del Popolo (Rome) in the 16th century. Supervisor Valentina Sestini, co-supervisor Paolo Tinti.
The Huntington and Cambridge offered matching funds to secure longer internships.
The Beinecke offered a full grant and also invited last year's grantees, Beatrice Alai and James Missons, to spend another period working with their incunabula collections.
We received 27 applications from Brazil (1), Hungary (2), Lithuania (2), Italy (15), Spain (2), UK (4), Poland (1). 4 Male and 23 female. 8 librarians or library trainees, 19 early career scholars or students.
RECIPIENTS OF 2017/18 GRANTS
25 February 2018: The CERL Grant Committee is very pleased to announce the conferment of four CERL Grants: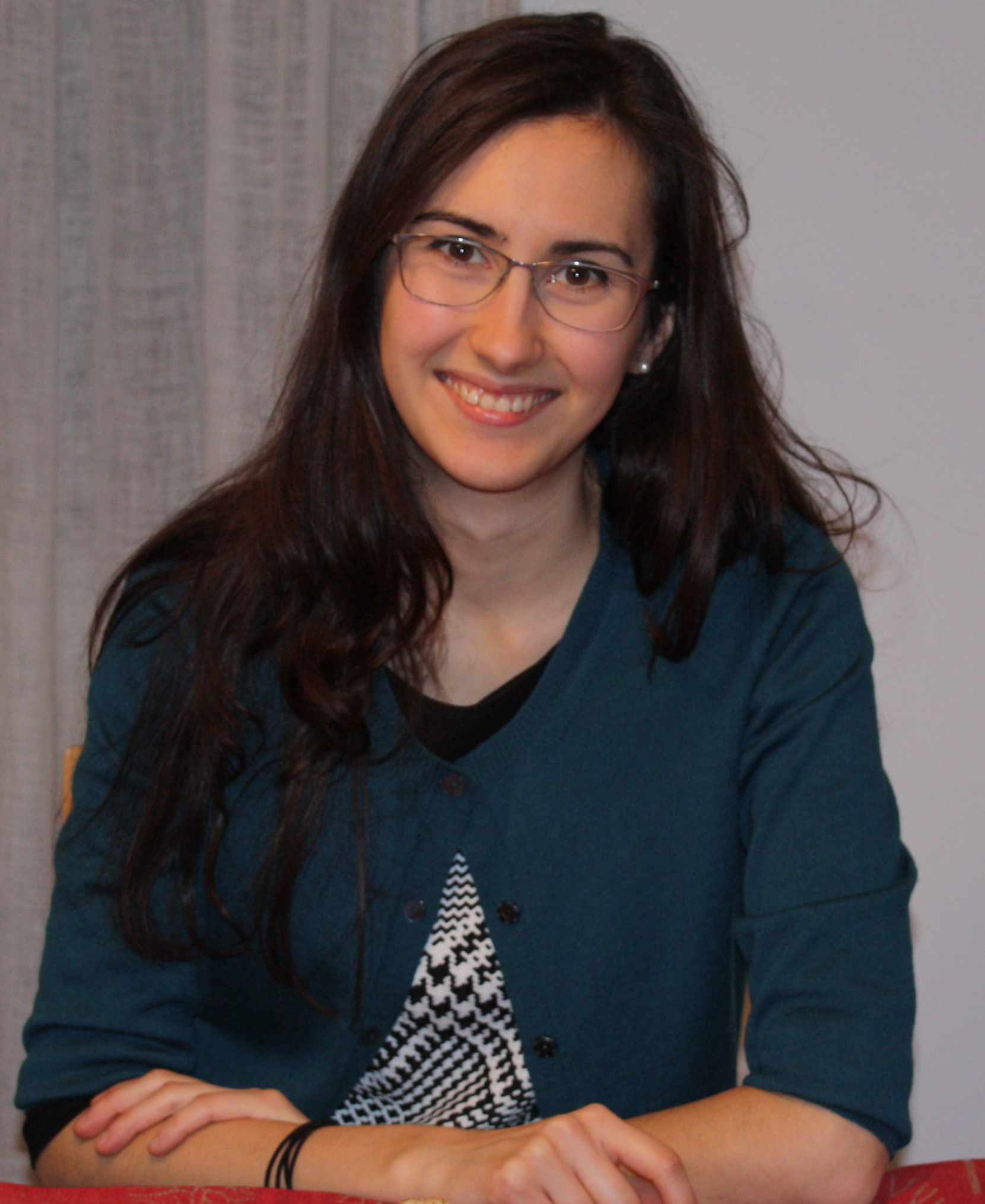 1) To catalogue the collection of incunabula at Cambridge University Library to Ester Peric, a Master student in Italian Philology and Book History from the University of Udine, Italy, with experience in archival documents and an Erasmus + in Manchester spent cataloguing incunabula at the John Rylands University Library. Peric gained a place in the four-year Doctorate programme 'Testi, Tradizioni e Culture del Libro. Studi italiani e romanzi' at the University of Naples (coord. Prof. Andrea Mazzucchi), starting Nov. 2019.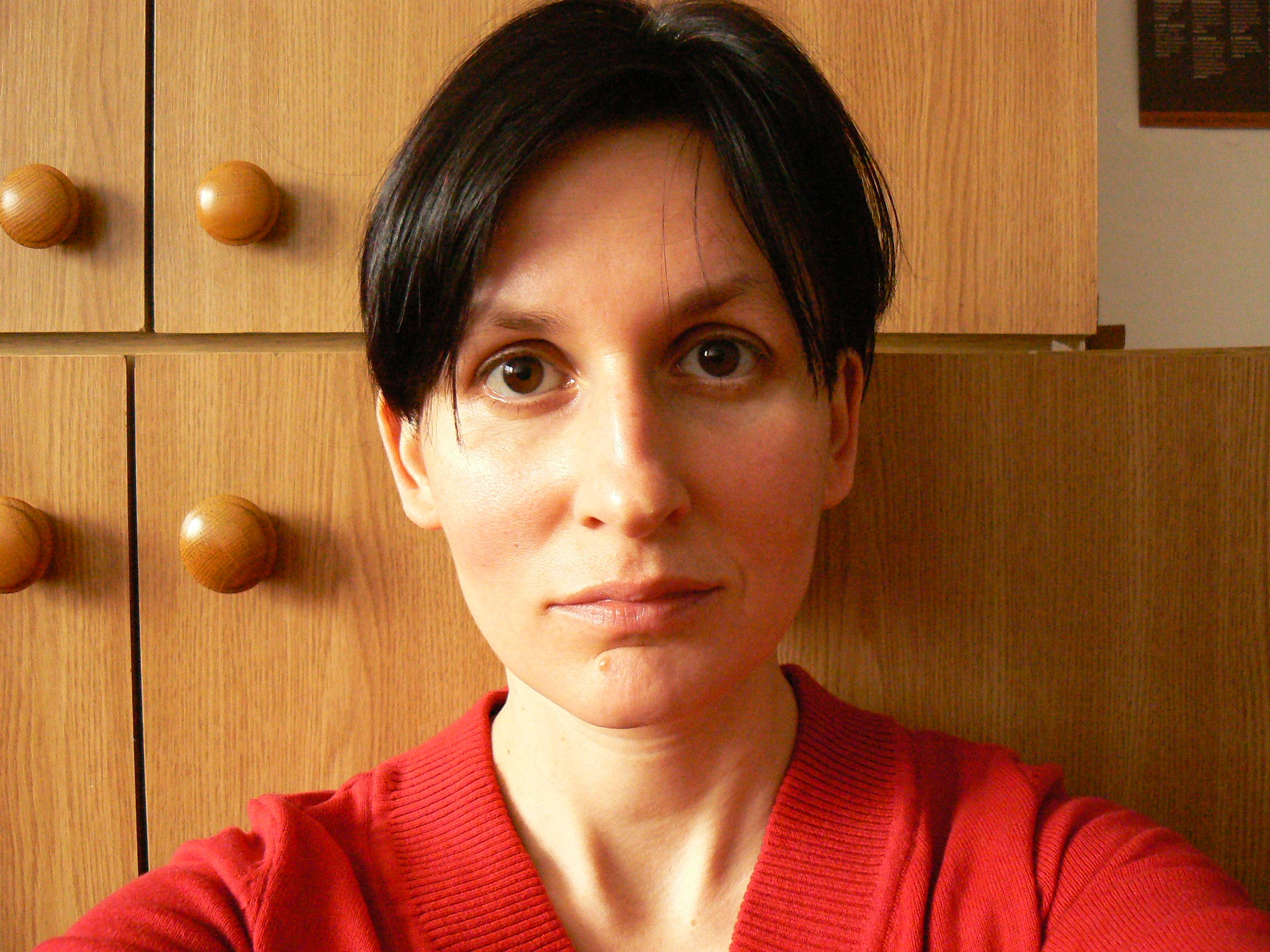 2) To catalogue the collection of incunabula at Edinburgh National Library to Krisztina Rábai, Assistant Professor in Medieval and Book History at the University of Szeged, Hungary, with experience in monastic library collections.
3) To catalogue the collection of incunabula at the Beinecke Library in Yale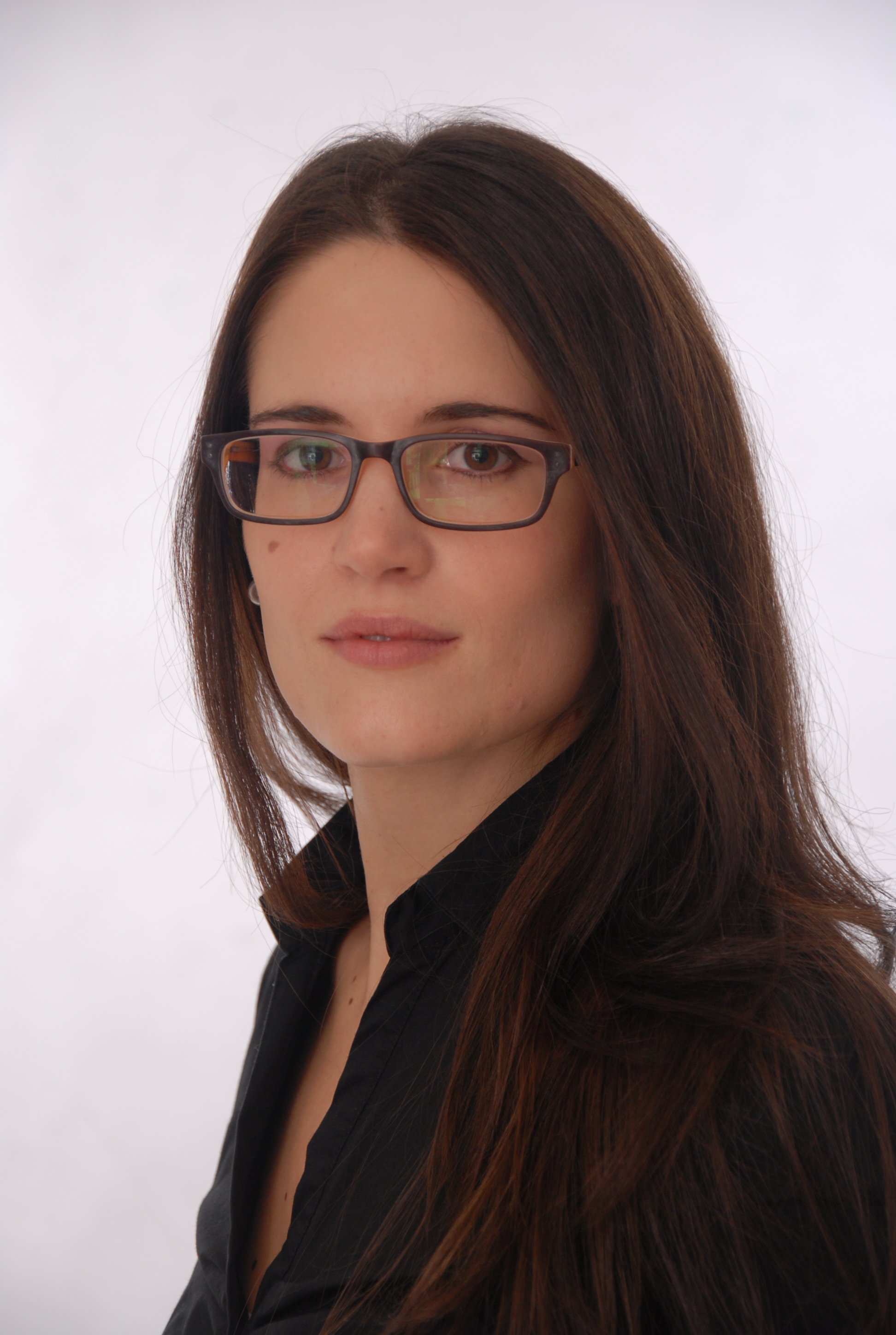 to Beatrice Alai, from Cesena, Italy, with degrees in History of Art and Palaeography from the University of Florence and Padua and currently on a postdoctoral fellowship in Berlin to work on the incunabula collection of the Kupferstichkabinett in Berlin.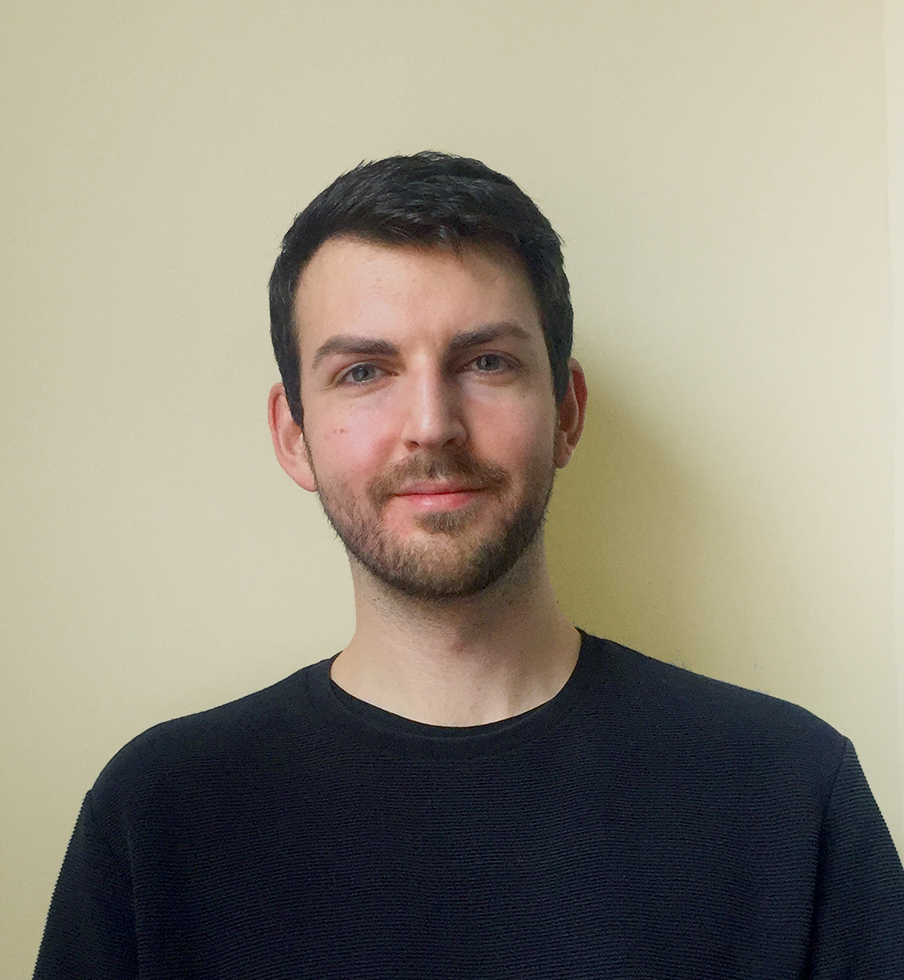 4) To James Misson, a DPhil student in English Literature from the University of Oxford, with experience in English Palaeography and in cataloguing in MEI incunabula from Oxford colleges.
The three hosting libraries offered matching funds to secure a longer internship. A report of their activities is available here.
25 applications were received from Australia (1), Austria (1), Canada (1), Hungary (1), Italy (12, 4 of which living abroad), Japan (1), Spain (1), Netherlands (3), New Zeland (1), UK (1), US (1), Poland (1).
8 Male and 17 female. 11 librarians or library trainees or students, 14 early career scholars.
RECIPIENTS OF 2016/17 GRANTS
1 May 2017, three Interns started work on enriching MEI entries for the incunables held at the Koninklijke Bibliotheek, the National Library of the Netherlands, in The Hague:
Ruben Celani (Italy)

Judit Kolumban (Romania)

Maria O'Shea (Ireland)
The KB was able to offer a Gerard van Thienen Grant to Lauren Leenders (the Netherlands), to strengthen the team. The team was supervised by Dr Marieke van Delft, Curator Early Printed Collections, KB The Hague.
A report of their activities is available here.

RECIPIENTS OF 2015 GRANTS
CERL received 21 applications.
A grant was awarded to Francesca Rocchi, a graduate in Latin Palaeography of La Sapienza University, Rome, with previous internship experience at the Biblioteca Casanatense in Rome, to work within the Special Collections Department of the Bodleian Library, Oxford. A report of her activities is available here.
A grant was awarded to Thomas Theyssens, a graduate in Early Modern History from the University of Louvain, with a Master in Heritage Management in Libraries from the University of Antwerp, to work within the Printed Heritage Collections Department of the British Library, London. A report of his activities is available here.
More information about the 2015 awards is available here.
RECIPIENT OF 2014 GRANT
2014 - Angéline Rais - Cataloguing the incunabula collection of Lambeth Palace Library in the Material Evidence in Incunabula (MEI) database.
Article
Image from: Model Governance
collaboration/internship.txt · Last modified: 2021/11/06 16:26 by dondi
---